If you are buying your first home or moving into a new home, we offer flexible home loans,
services, and rates to help you achieve all your housing dreams.
Loan Options
Rates
Check out our competitive rates that allow you to have it all.
Home refinancing rates give you the financial freedom to plan through any life occasion.
If you're building the home of your dreams or looking for that perfect piece of land, we have you covered.
Home Loan Team
MEET OUR HOME LOAN TEAM
We have seven fantastic associates that are ready to help with a variety of mortgage solutions, including home loans, construction loans, home equity loans and home refinance. Our home loan team is local and ready to help. Our team has over 50 years of combined experience – they are your go-to resource for home buying and more. If you think you are ready for your next step, let us know!
Let's Get Started

contact the mortgage team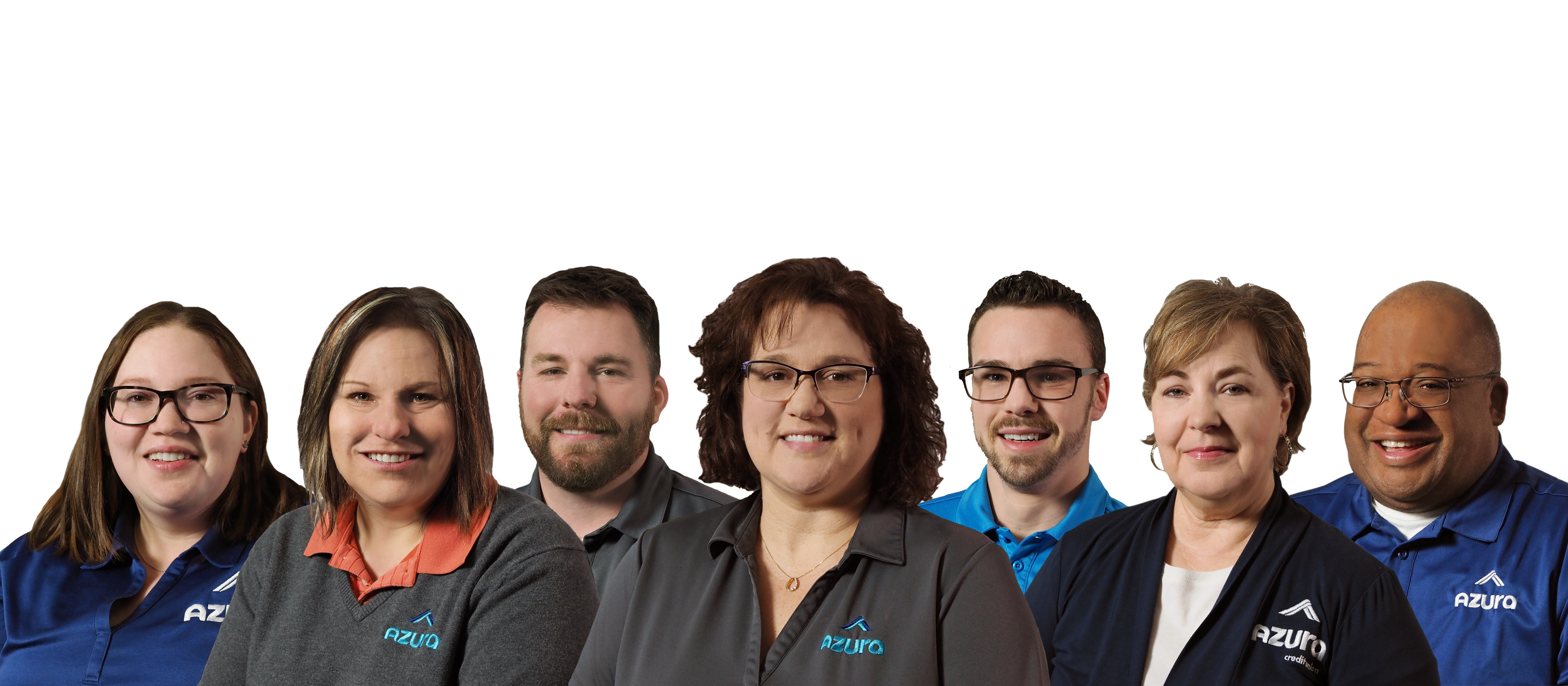 Home Loan Resource Center
We offer reliable financial resources for first time home buyers
— giving
you the tools you need to go Above & Beyond.
Whether you are planning to upgrade, downsize, or flip a home, here are a few things to consider.
Like all major life decisions, there are a lot of options to consider while purchasing a home. Learn more about the basics of home insurance.
Membership Benefits
At Azura, we are dedicated to innovative banking solutions. We give our members awesome benefits because we know when they succeed, the communities we serve succeed.
Member Discounts
Financial Wellness
Love My CU Rewards