Manage your accounts whenever you need, any where you go.
Online Banking
Access your accounts 24/7 with our Online Banking.
Securely encrypted to protect your information

View account balances and history for all of your accounts

Some additional features within online banking include:

Transfer funds between internal and external accounts
Popmoney, person-to-person payment system
Money Management, a personal financial management tool
Bill Pay
E*alert and e*statements
Secure chat and email services
Open new accounts and apply for loans within online banking

Azura upgraded online banking on August 20, 2019. To learn more about the New Look and logging in for the first time please visit AzuraCU.com/newlook
Mobile Banking
Access your accounts on the go with our mobile friendly website or the Azura CU mobile app
Free mobile app

Download from the Apple Store or Google Play

24/7 Account Access

Additional features in our mobile app include:

Mobile Deposit -

Deposit checks using your phone!

Transfer funds

Enhanced

Bill Pay experience
Secure chat and email options
Apply for a loan or open a new account

Find the nearest location

New Mobile Apps must be downloaded after the August 20, 2019 upgrade.



Digital Wallet
Digital wallets offer a convenient and secure way to make purchases using your smart phone. With digital wallets, you can securely store your Azura Credit Union debit or credit card information to make purchases on-the-go with just your smart phone.



Popmoney
In both online banking and our mobile app you can enjoy sending funds to friends and family with ease thanks to Popmoney. Popmoney is a person-to-person payment service that allows you to send funds using the recipients email address or mobile number.
Money Management
Easily view and manage all your accounts and finances with Money Management, formally called Money Insight.
What can Money Management do?
Provide up-to-date information on ALL of your accounts, even those from other financial institutions.
Set and receive alerts for a variety of instances, like deposits received, low balances, budget overages, etc.
Assign budget groups based on your current transactions.
How can I access Money Management?
The Money Management tool is available in online banking and directly within our mobile app. You no longer have to download a separate app to manage your finances.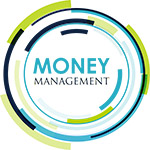 E*Statements and E*Alerts
E*Statements
24/7 secure access to your statements

Faster delivery - E*Statements are normally available the first of each month

Statements are archived for easy record-keeping, save them to your computer and print as needed
E*Alerts
Credit Union Alerts:

These are notices from Azura, and will include updates on items such as rate changes.

Personal Alerts:

These are custom reminders that you can send to yourself, i.e. birthdays, doctor's appointments.

Balance Alerts:

These are custom alerts that you set on your individual account, including loans, checking and savings.

Low Balance Alerts:

Set these alerts for any account and any minimum amount you choose.
Transaction Alerts: These can be sent on deposits and withdrawals on any account, based on the minimum dollar amount that you set.

Event Alerts:

These alerts notify you when your account has been logged in to, or when an e-mail or password has been changed.